What's The Big Deal About Mobile First?
Importance of a responsive web design 
Have you heard? Google has indicated that a mobile-friendly website will have a positive boost in search engine results.
What does this mean for you?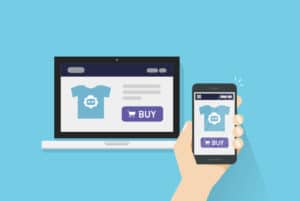 If your website is not mobile friendly, you're losing out on an advantage that your competitors have.
Now, it is clear that desktop-friendly or mobile responsive websites built by previous US developers are not responsive for devices such as cell phones and tablets because they are not designed and developed to work on anything but on desktop.
The concept of responsive website design and developemnt
The concept of mobile first design is to manipulate the website by web developers and designers in a way that allows the website to be adapted to a smaller screen rather than a large screen.
Some website design and development companies have the expertise to create a responsive website. A responsive or mobile first design will not only help you keep a constant traffic, but it will also improve the visibility and rankings of your site in the search engines. So you increase your sales figures and your net profit through e-commerce platforms or other business platforms. A high responsive design and a mobile first design determine the expansion and success of your business.
How does the responsive website benefit you in you business?
A mobile first or responsive design offers the same user experience regardless of the size of your devices. With a mobile first design, your website, which would be built by an expert web developer, can respond to small screens as well as large screens.
85% of small businesses reported immigiate increase in new customers by developing and designing their e-commerce or any other business website mobile first or responsive.
This will guide you better in your business. You can count the audience that use cell phones and are visiting your website. A first mobile design makes a website fast and high performance machine.
If your website isn't developed and designed mobile first, iwebsol is proficient and skilled at building websites that look beautiful on the small screen. Contact iwebsol today to start a conversation!